Qualifications
& Memberships
Certified Financial Planner (CFP®®®)
Financial Planning Association of Australia (FPA)
FPA Professional Practice
Self-Managed Super Fund Professionals' Association of Australia (SPAA)
Justice of the Peace
We help our clients build and protect their wealth through sound advice, personal attention and astute management of their financial affairs. Giving you the highest confidence that experience is on your side and delivering consistent, high quality advice, relationship and results.
We work on a 'Fee for Service' basis and we are not commission driven. As a client, you will enjoy the strengths of a large organisation, while receiving the focused, personalised service of a professional firm in the local community.
We are Authorised Representatives of Hillross Financial Services Limited, one of Australia's largest financial planning groups. Through our association with Hillross and AMP, we have access to a wide network of technical and financial experts including respected industry specialists, tax experts, and solicitors. We also have access to a wealth of information and resources, including research and technology.
---
Meet our team
Read More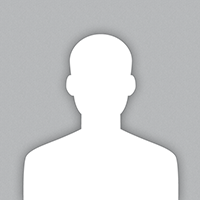 Brad Turnbull
Principal, Senior Financial Planner
I have been providing financial advice since 1980 and I am committed to delivering…
---
The Hillross corporate advisory firm is responsible for the content of this page. Other than as required under consumer protection law or the Corporations Act 2001 (Cth), under no circumstances will Hillross Financial Services Limited and its related companies be liable for any loss or damages caused by a user's reliance on the content of this page.